RERA Registration
Dubai Real Estate Regulatory Agency
RERA is the regulatory arm of Dubai' Land Department. It is responsible for setting legislations to regulate the relationship between all contracting parties relating to a real estate transaction and organises the exchange process of properties. The department provides many services to clients in Dubai extending to its role in planning, organising and evaluating operations related to real estate licenses, and the organisation and development of real estate activities, as well as a commitment to monitor projects financially and technically, in order to protect investors. ​
The Aston Plaza & Residences development is registered with RERA (project no.152) and has the full support of Dubai Land Department and RERA. Thanks to the new and improved regulations in Dubai, investor monies are paid directly into a designated escrow account and can only be released to settle payments directly related to the project construction (amounts must be approved by the bank auditors and RERA). This provides an added layer of protection and reassures those looking for a secure investment in an overseas off-plan real estate development.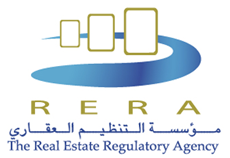 *Please be aware that the bitcoin price is pegged to the US$ and will fluctuate until final checkout.