All two Bedroom apartments at the Aston Plaza & Residences being released in this phase are on the upper levels of Residence 2
These are well appointed homes for the professional couple or young family. Functional, modern apartments that benefit from the large floor to ceiling windows that flood the living space with light. All feature a utility area for white goods, a powder room as well as each bedroom being served with both an ensuite and walk-in wardrobes to give that extra wow factor. Living areas are either 1305.77 Sq ft or 1306.42 Sq ft. All 2 bedroom apartments have a balcony accessed from both the living room and the master suite.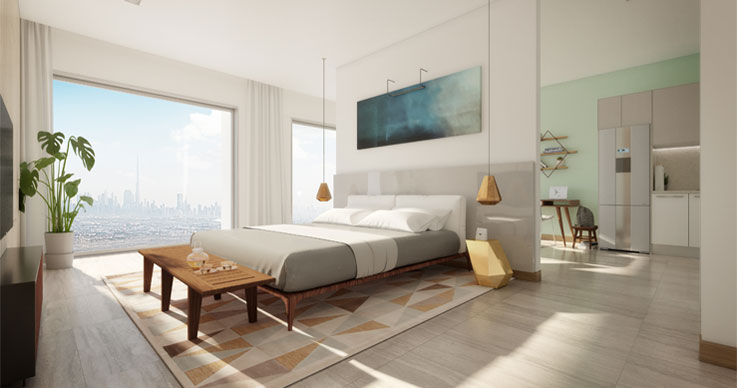 2BHK-2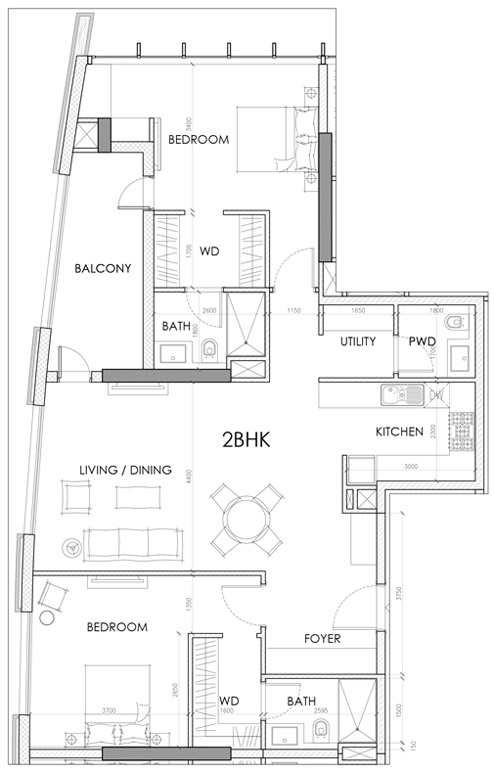 These two bedroom apartments are well appointed homes. The balcony is accessed from the master suite as well as the living area. Both bedrooms are served by ensuites and enjoy walk in wardrobes. A utility area is located just off the kitchen to store white goods. All have views over Residence One and a partial view of the Dubai Science Park.
There are currently 14 of these apartments available.
LEVELS
23, 24, 25, 26, 27, 28, 29, 30, 31
To view all available 2 bedroom apartments at the Aston Plaza & Residences to purchase online using BitCoin (BTC).
NOT CURRENTLY AVAILABLE
*Please be aware that the bitcoin price is pegged to the US$ and will fluctuate until final checkout.